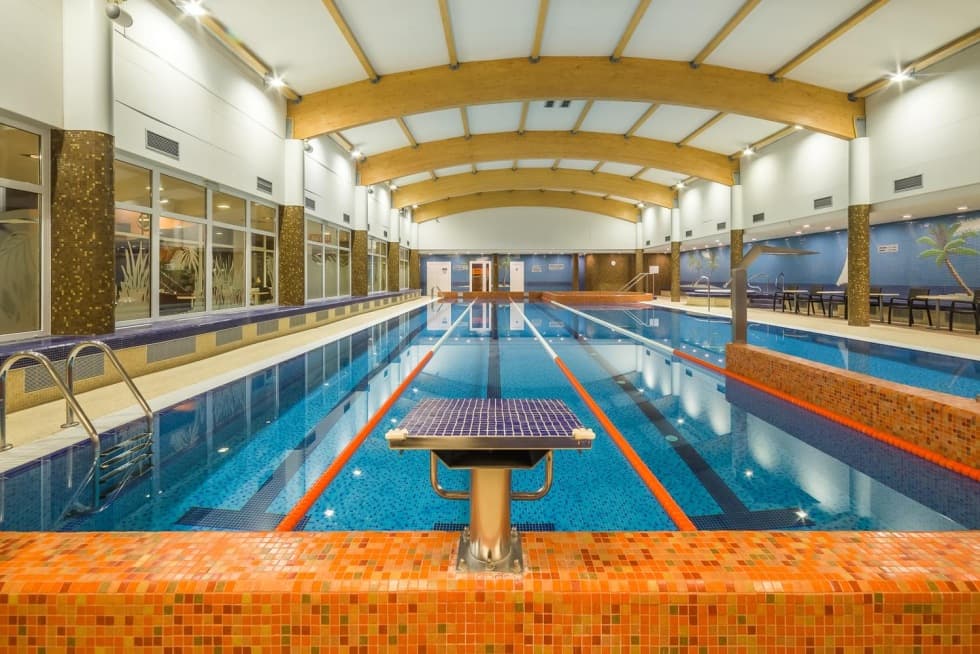 Immerse yourself in a swimming pool where you can have a great swim.
3 lanes, pool length 25 m
relaxation pool 28 ° C
small whirlpool 34 ° C
infant pool
steam bath with fragrant essences
Opening hours:
MON - SUN: from 7:00 to 23:00
7 frequent situations and questions at the wellness center you can read here.
The operating rules of the Water and Sauna World are posted at the Sportcentrum reception. We kindly ask guests to observe it.
Free pool access
for 60 minutes a day