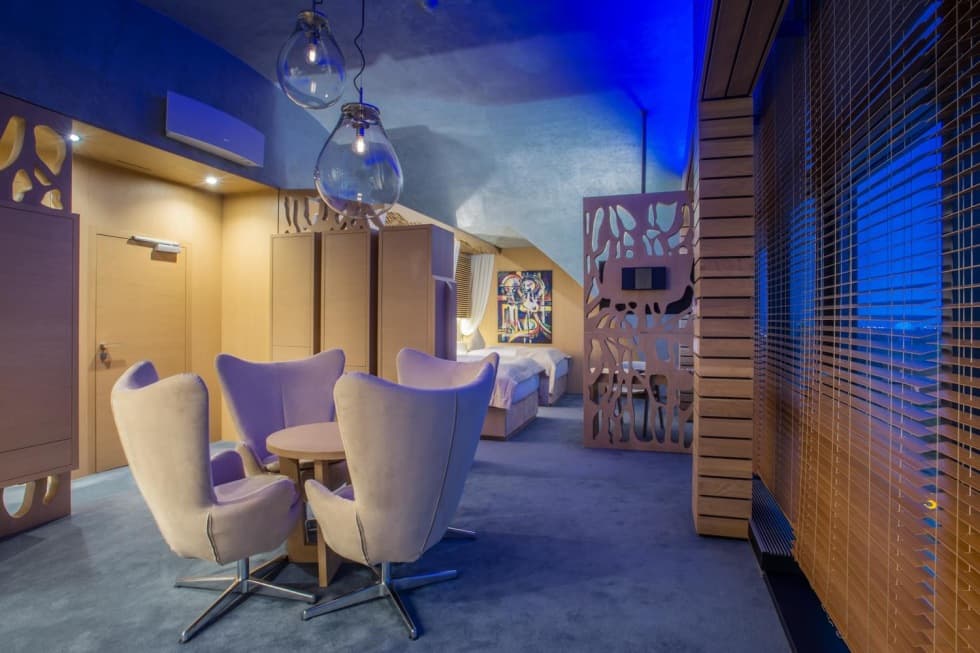 Wellness Hotel Step
Malletova 1141/4
190 00 Prague 9
Where to park?
Safe and convenient parking for 300 cars at the hotel outside parking or in the parking house next to the hotel.

More information about parking
Invoicing address
IC HOTELS a.s.
IČ 267 45 445
Malletova 1141/4
190 00 Prague 9– Libeň
www.ichotels.cz

Banking details: KB Podvinný Mlýn, Prague 9
IBAN: CZ2401000000279659130277
Account No.: 27-9659130277/0100(CZK)
35-5603500277/0100 (EUR)
SWIFT: KOMBCZPPXXX
Pursuant to the Act on Sales Records, a vendor is obliged to issue a receipt to a customer. The vendor is at the same to required to record the sale with the tax office online immediately or, in the event of a technical failure, no later than within 48 hours.