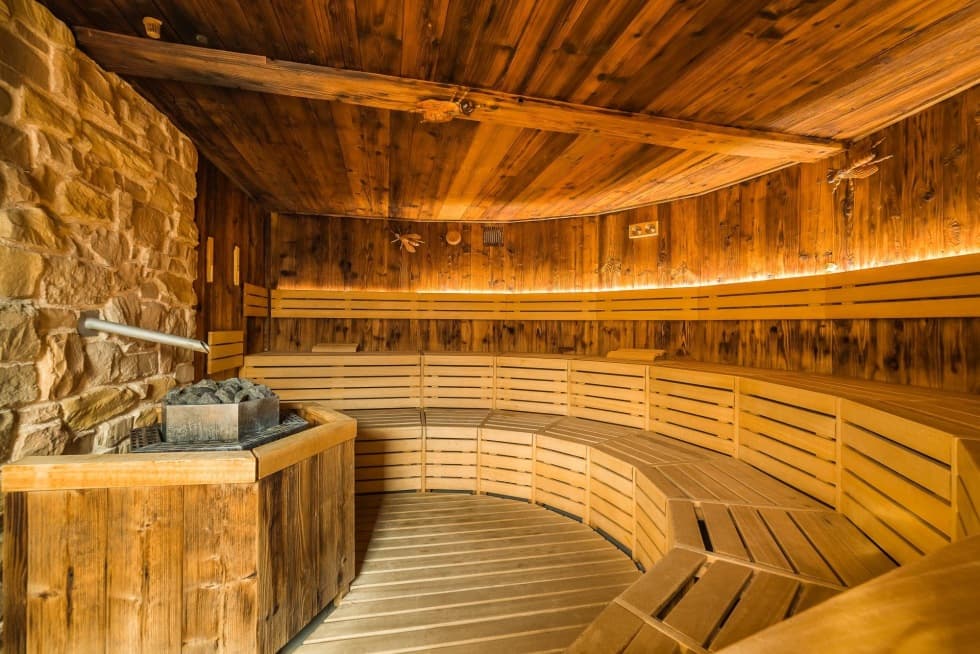 The sauna world is the right place for perfect relaxation. In the world of warming-though rooms you can enjoy six different types of sauna.
Two indoor and four outdoor:
classic Finnish sauna (temperature 85 – 95°C, humidity 10 – 20%)
exotic tropical sauna (temperature 65 – 75°C, humidity 50 – 70%)
sauna log house (temperature 80 – 90°C)
honey sauna (temperature 80 – 90°C)
outside Finnish sauna with fireplace (temperature 85 – 95°C)
herb sauna (temperature 80 – 95°C)
To cool down the heated body you can use the cooling zone with showers, ice and mist or outdoor cooling pool with showers.
Opening hours:
Mon – Sun: from 9.00 too 23.00
7 frequent situations and questions at the wellness center you can read here.
The operating rules of the Water and Sauna World are posted at the Sportcentrum reception. We kindly ask guests to observe it.