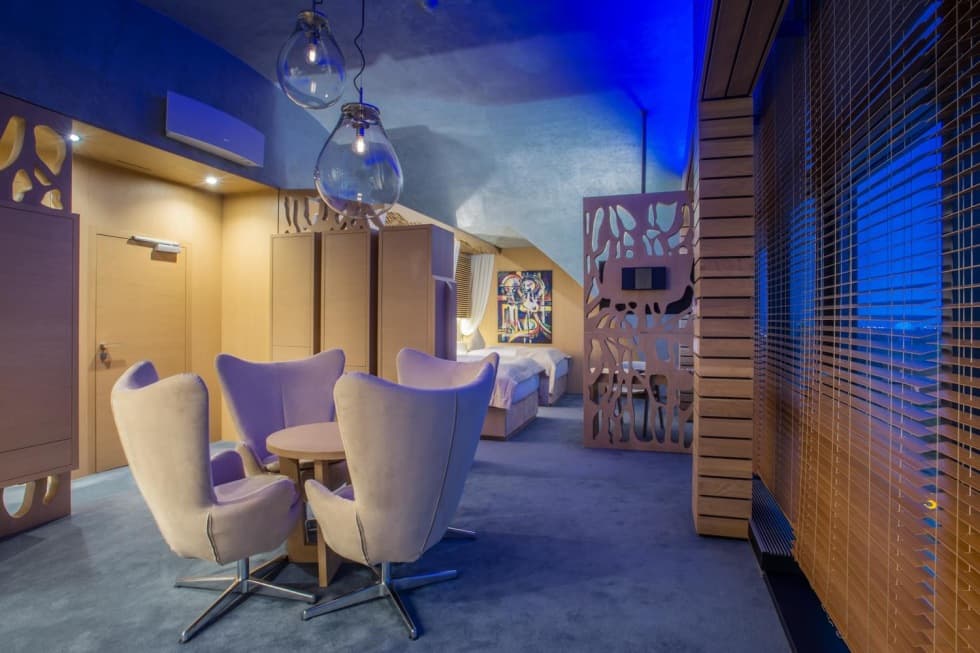 24 hour reception - Secure parking - Air conditioning - Child friendly - Free WI-FI - Pet friendly
5 minutes from O2 arena - Exchange office - ATM - Ticket machine - Taxi service
During its existence, WELLNESS HOTEL STEP has undergone extensive renovations, modifications and enhancement of its premises and the entire premises so as to guarantee a high quality of services provided not only to hotel guests. All this is complemented by a professional team of staff who cares about guests' satisfaction.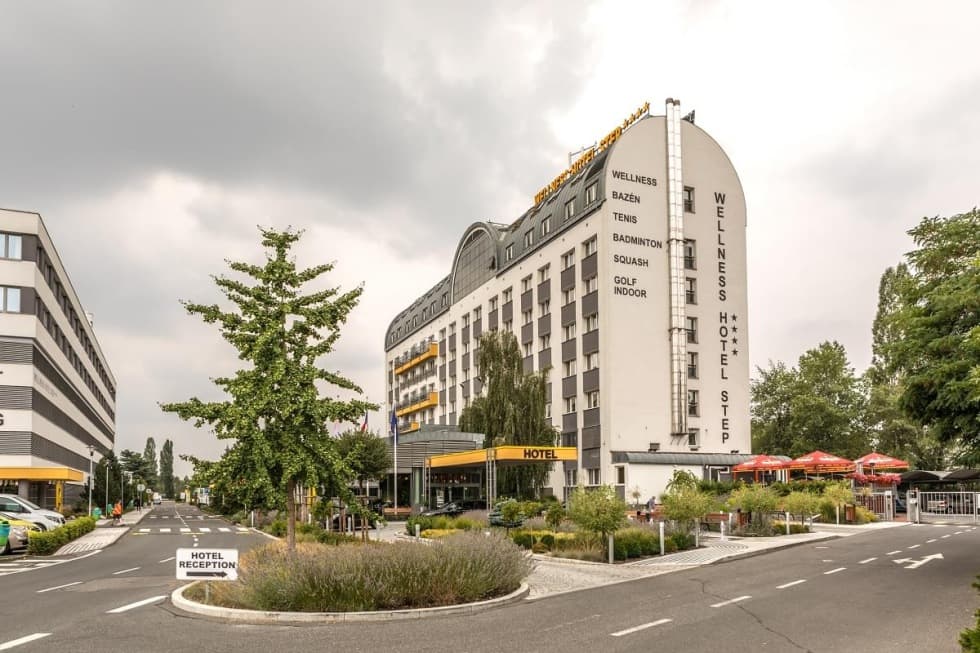 WELLNESS HOTEL STEP is a 5-minute drive from world-famous O2 Arena where concerts from well known world performers are held as well as various sporting events. Balabenka Tram Stop is 300 meters away and Metro Station is a 10-minute walk away. The city center can be easily reached by public transportation and the hotel taxi.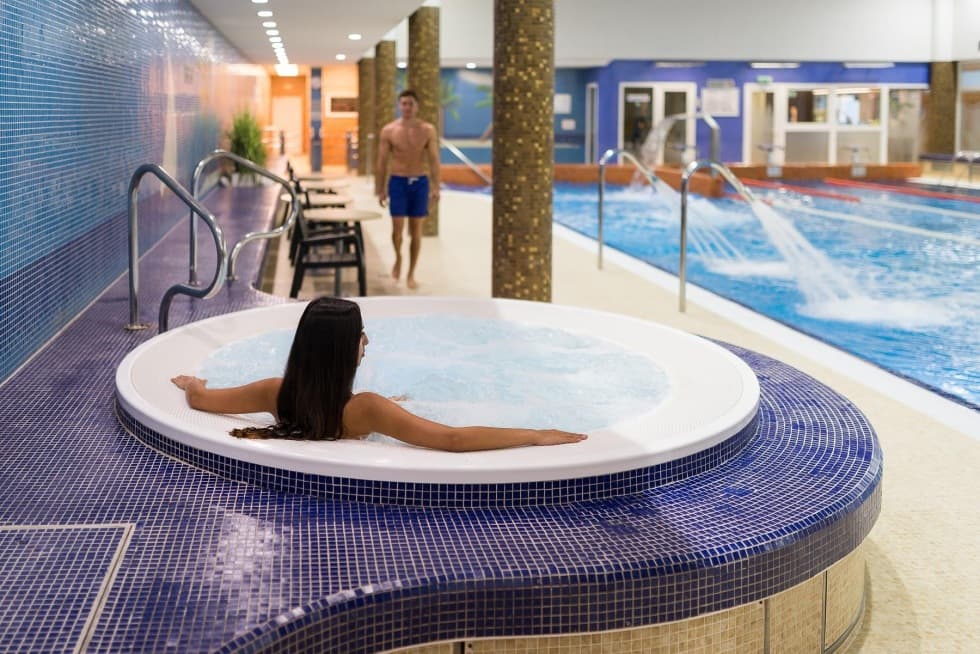 Stop. Exhale. Experience a feeling of relaxation, joy and inner peace in the world of Infinit STEP. Forget it at least for a while to the world around you and let yourself be carried away by the experience that will accompany you through your everyday life...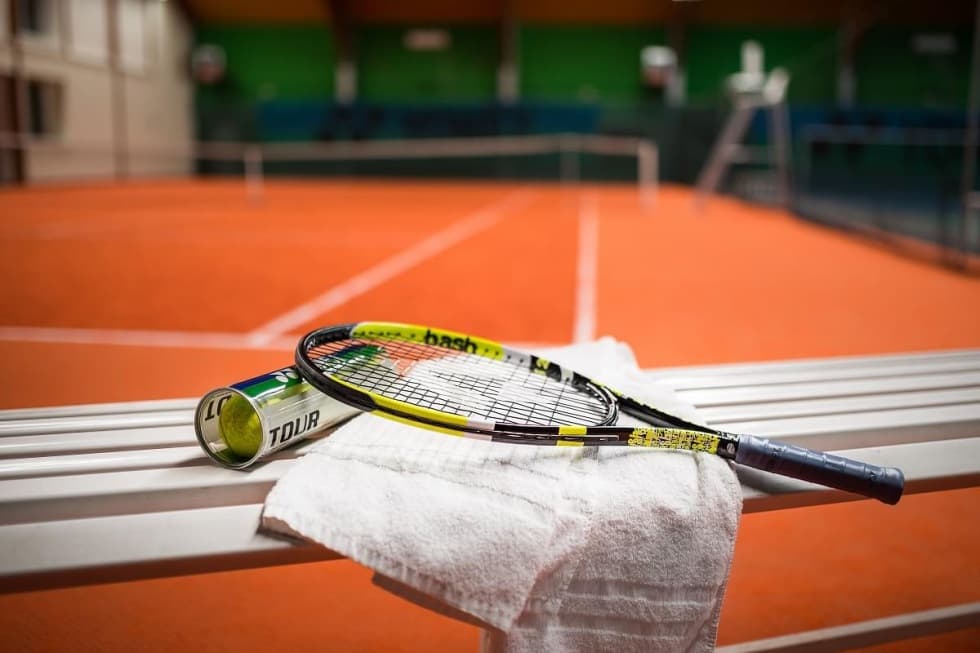 In the Sportcenter Infinit STEP, several outdoor and indoor tennis courts are prepared for you according to the season. We also offer tennis courses for individual clients or groups, organizing tennis tournaments for children and adults or renting and selling tennis equipment.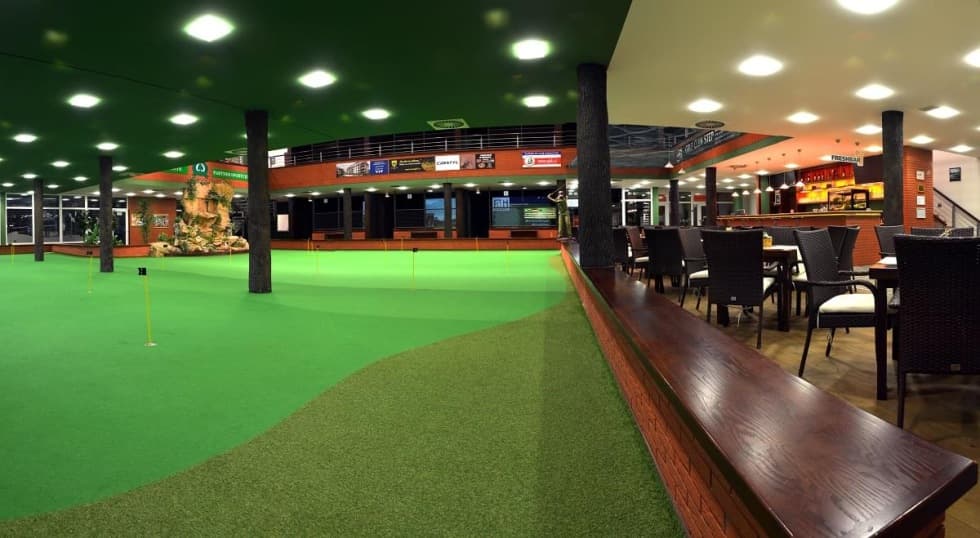 Play in GOLF INDOOR STEP. The two-storey driving range offers 16 tees with a length of 35 m. Profiled putting green, the surface simulates a natural lawn with a speed of 12 feet. It allows golfers to train both putt and chip techniques. You will also find 9 aboutGolf golf simulators, one of which is a unique aboutGolf Curve widescreen simulator with a parabolic screen.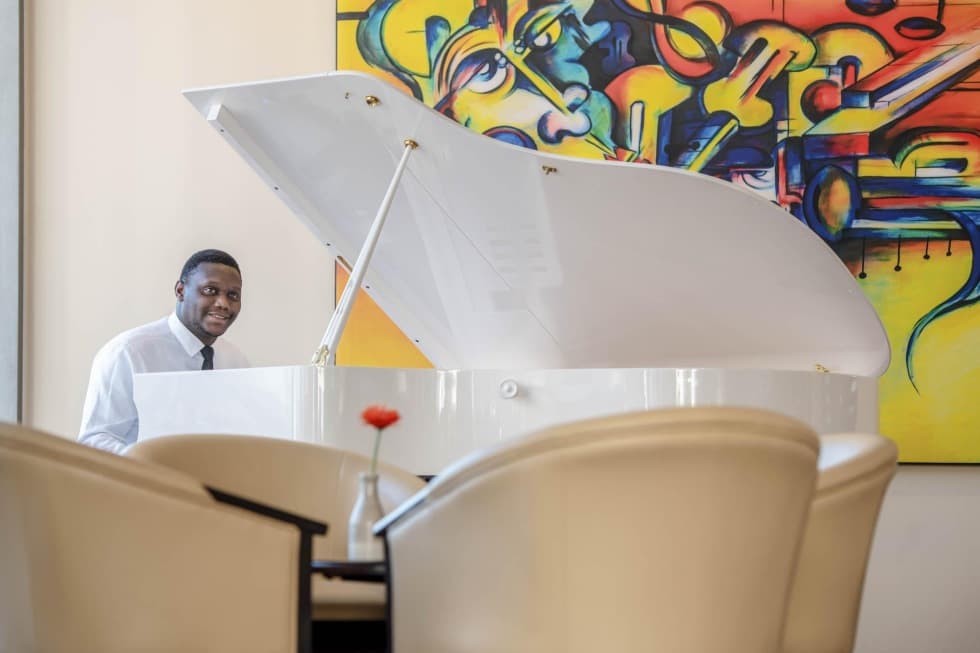 Listen to the well-known Petrof piano tunes situated in our foyer. Enjoy a beautiful evening in our garden restaurants as well as in other quiet areas. The beautiful atmosphere is also enhanced by fountains, greenery and pleasant lighting.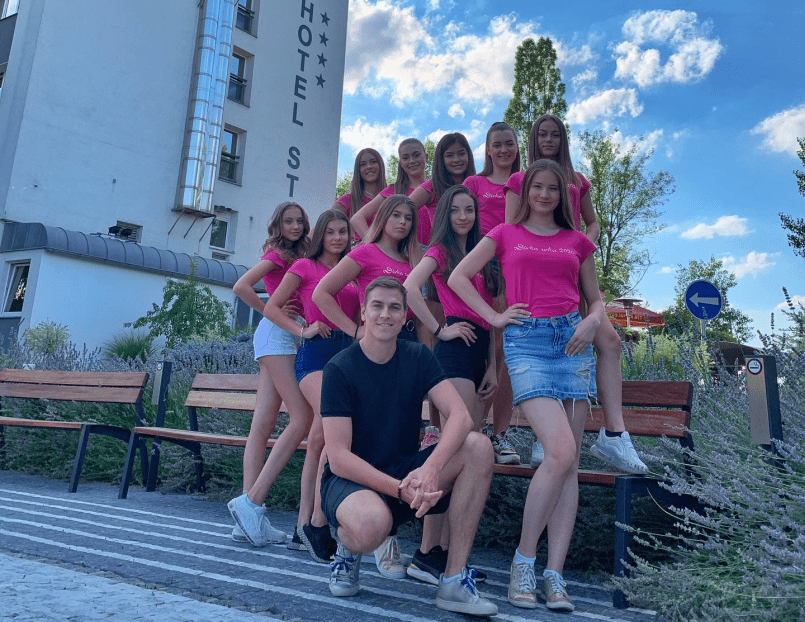 The well-known Czech singer and actor, who is also engaged in moderation and dubbing, returns to us every year on the occasion of the moderation of the Girl of the Year competition.
CHINASKI, 2019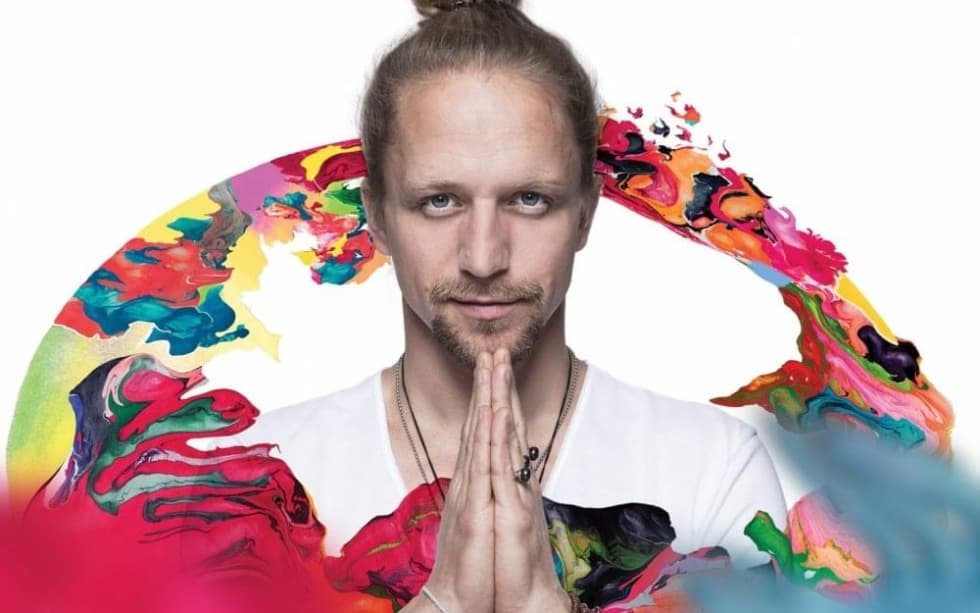 The great Czech performer stayed at our hotel in September 2019. He found time in his busy schedule and signed his album called CHANGE to our colleagues at the reception.
Tomáš Klus, 2019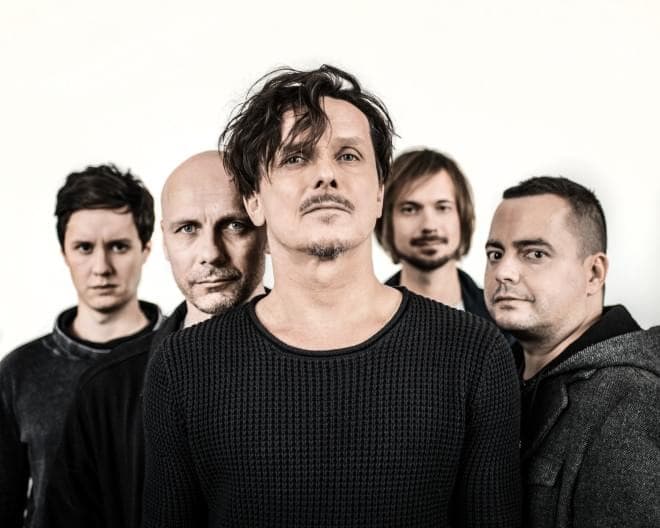 "Thank you for a great stay at the WELLNESS HOTEL STEP. Beautiful apartment, rich breakfast in the room and nice staff. Recommended."
CHINASKI, 2019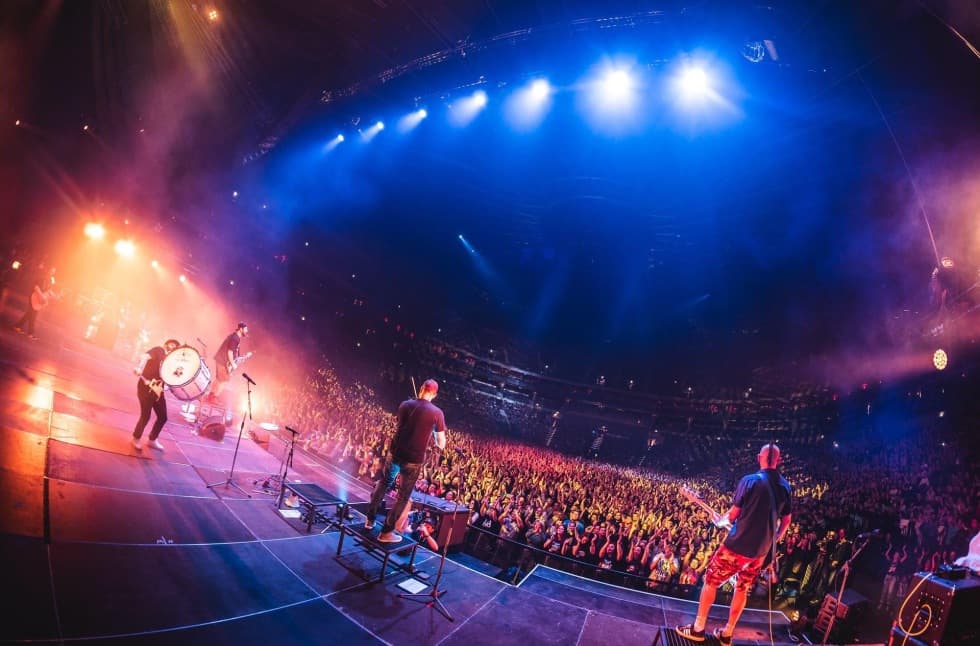 "We thank the WELLNESS HOTEL STEP, who took great care of us and the members of our team during the preparations and the annual concert at the O2 Arena."
Divokej Bill, 2019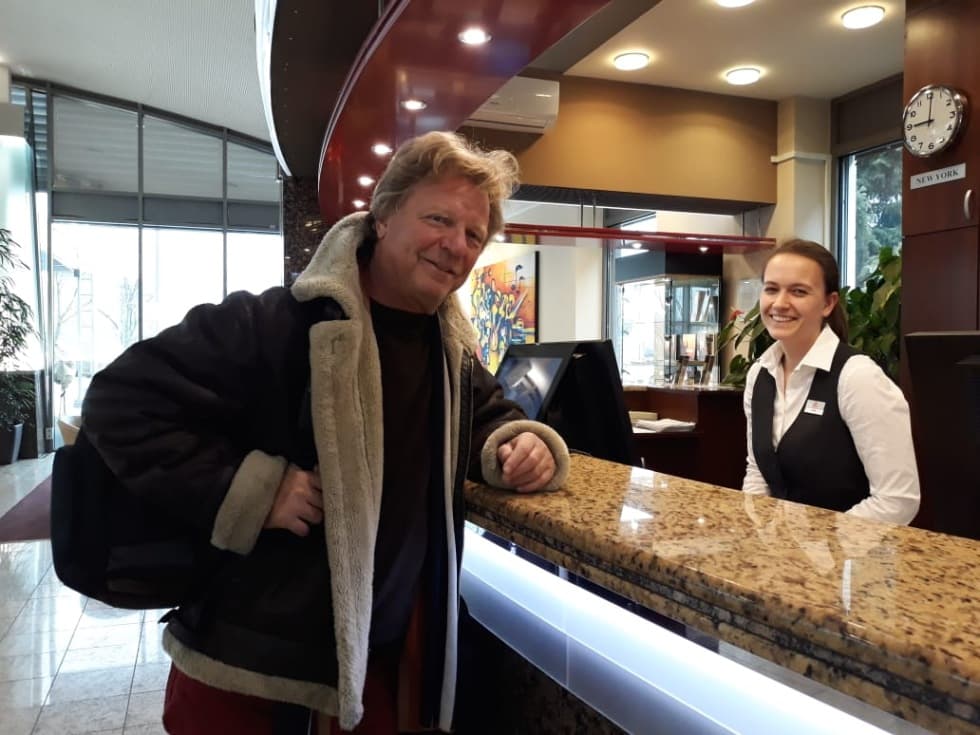 Excellent Slovak actor Maroš Kramár honored us with his colleagues with his visit. It wasn't their first stay in our hotel and this time they praised the culinary skills of our chefs and also appreciated the wellness center with swimming pool and saunas.
Maroš Kramár, 2019